Car detailing has a fascinating history, and Americans have always placed importance on keeping their cars clean. Back in the early 20th century, as cars became more affordable and popular, people realized the need to maintain their vehicles' appearances. Initially, car owners would clean their cars themselves, using buckets, sponges, and soap. However, as the number of cars on the road increased, the demand for mobile detailing services grew.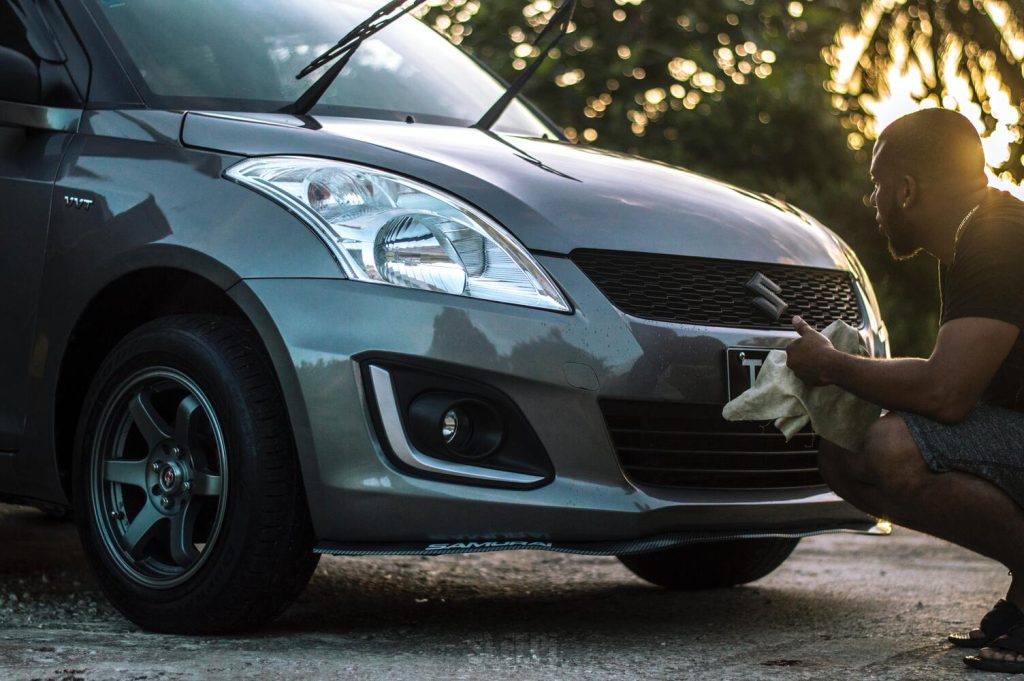 Today, mobile detailing has became popular across the country. From exterior washes to paint correction and wax services, there are various options and choices for the public to keep their vehicles sparkling clean. Mobile detailers have evolved to incorporate advanced technologies, eco-friendly practices, and specialized services like detailing and waxing. Americans continue to embrace the convenience and benefits of professional car washes, ensuring their cars stay looking great and protected for years to come.
Why is it important to keep my car exterior in good condition?
Keeping your car's exterior in good condition is important for several reasons:
Preserve Resale Value: A well-maintained exterior enhances the overall appeal of your car. When it comes time to sell or trade-in your vehicle, a clean and well-cared-for exterior can significantly increase its resale value.
Protection Against Damage: Your car's exterior is exposed to various elements like UV rays, dirt, dust, road debris, bird droppings, and environmental pollutants. Regular maintenance helps protect the paint and clear coat from these elements, preventing damage and extending the lifespan of your car's exterior.
Prevention of Rust and Corrosion: Chips, scratches, or dents on your car's exterior can expose the metal beneath to moisture and air, leading to rust and corrosion. By promptly addressing any imperfections and keeping the exterior clean and protected, you minimize the risk of rust formation.
Enhanced Aesthetics: A well-maintained car exterior looks more attractive and appealing. It reflects positively on your personal style and attention to detail. A clean and shiny car not only boosts your own satisfaction but also leaves a positive impression on others.
Prevention of Long-Term Damage: Neglecting your car's exterior can lead to long-term damage that may require costly repairs or refinishing in the future. By maintaining your car's exterior regularly, you can address small issues promptly and prevent them from escalating into more significant problems.
Keeping your car's exterior in good condition not only helps preserve its value and protect against damage but also enhances its overall appearance, instills pride of ownership, and prevents long-term issues.
Expert Detailer's Advice: What to do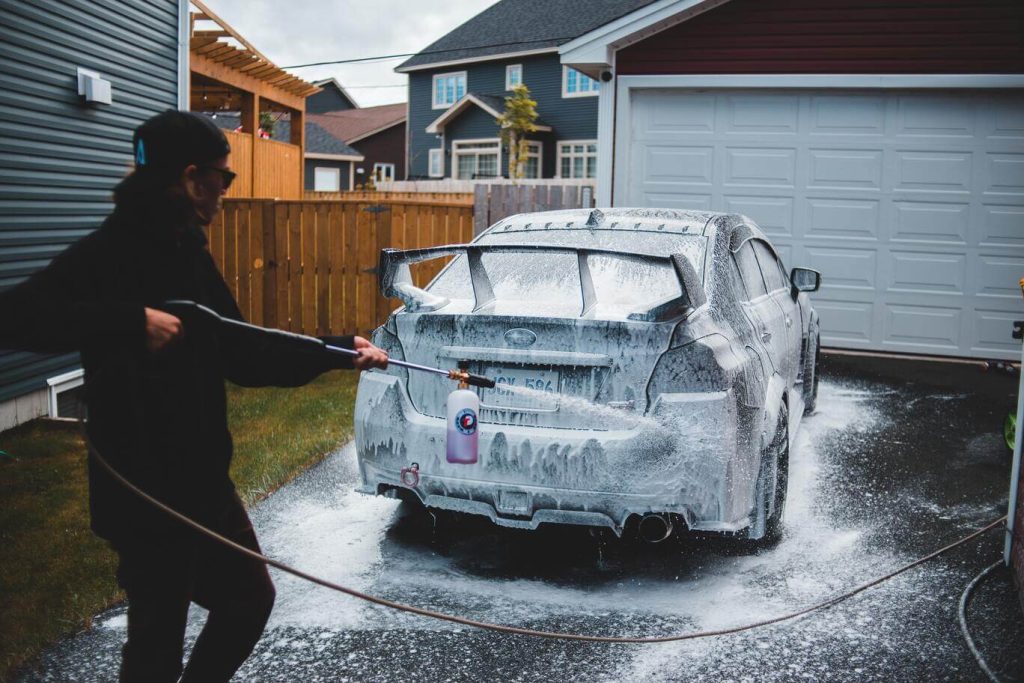 1. Regular Washing and Drying: Wash your car regularly using a pH-neutral car wash soap and a soft sponge or microfiber cloth. After washing, dry the car thoroughly to prevent water spots and streaks.
2. Proper Waxing: Apply a high-quality car wax every few months to protect the paint and give it a deep shine. Waxing helps create a protective barrier against UV rays, dirt, and other contaminants.
3. Mindful Parking: Whenever possible, park your car in a shaded area or use a car cover to shield it from the sun's harmful UV rays. Also, avoid parking under trees or near construction sites to minimize the risk of falling debris or sap damaging the paint.
4. Regular Paint Maintenance: Inspect your car's exterior for any chips, scratches, or dents regularly. Touch up minor imperfections promptly using touch-up paint or seek professional assistance for larger repairs. This helps prevent rust and maintains the overall appearance.

Wheel and Tire Care: Keep your wheels clean by using a non-acidic wheel cleaner and a soft brush. Additionally, apply a tire dressing to give your tires a clean, glossy look while protecting them from cracking and fading.
5. Protective Film or Ceramic Coating: Consider applying a clear protective film or getting a ceramic coating on your car's paint. These options provide an extra layer of protection against scratches, UV rays, and environmental contaminants, helping your car stay looking great for longer.
About Elite Auto Detailing
Elite Auto Detailing has been offering full detail services since 2009 our team of experienced technicians are here to offer you the highest quality of work in the industry we take pride knowing that our customers will be getting their vehicles back in better condition than before we finish our services